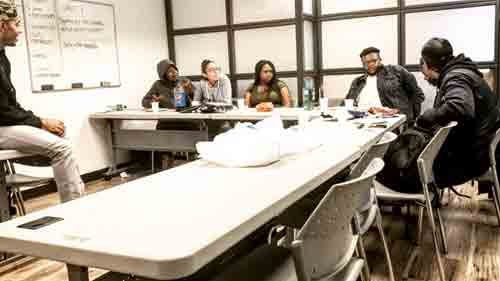 Young people coming together to discuss marketing and branding of their t-shirt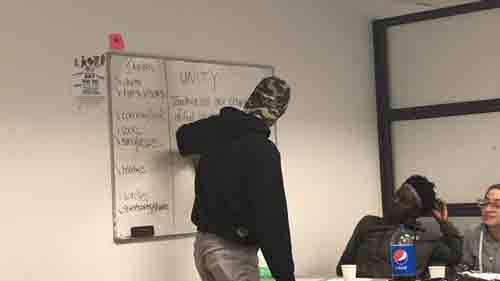 Working on the mission statement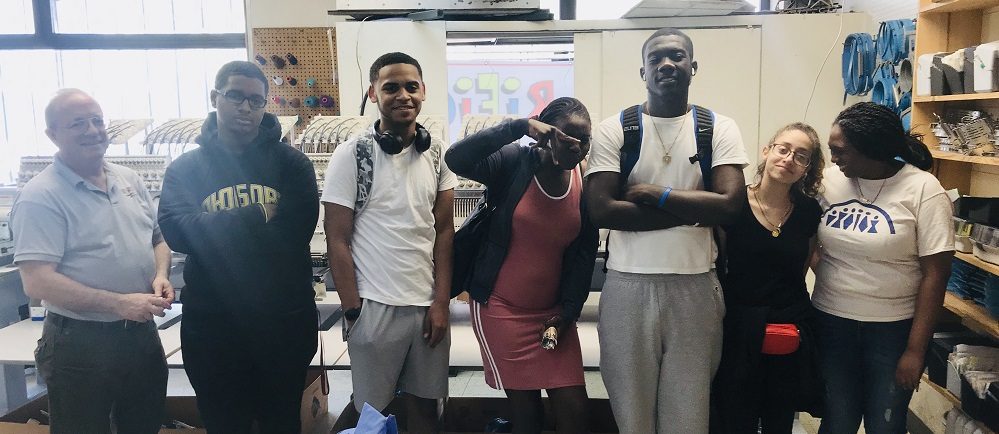 Young people meet with the owner of a print shop in Bronx, NY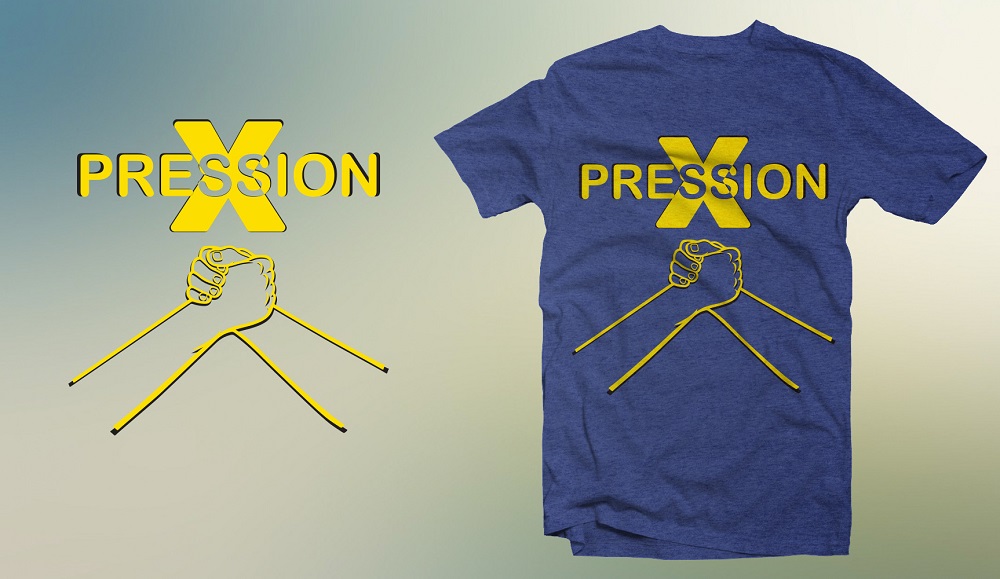 Final product of Xpression Tees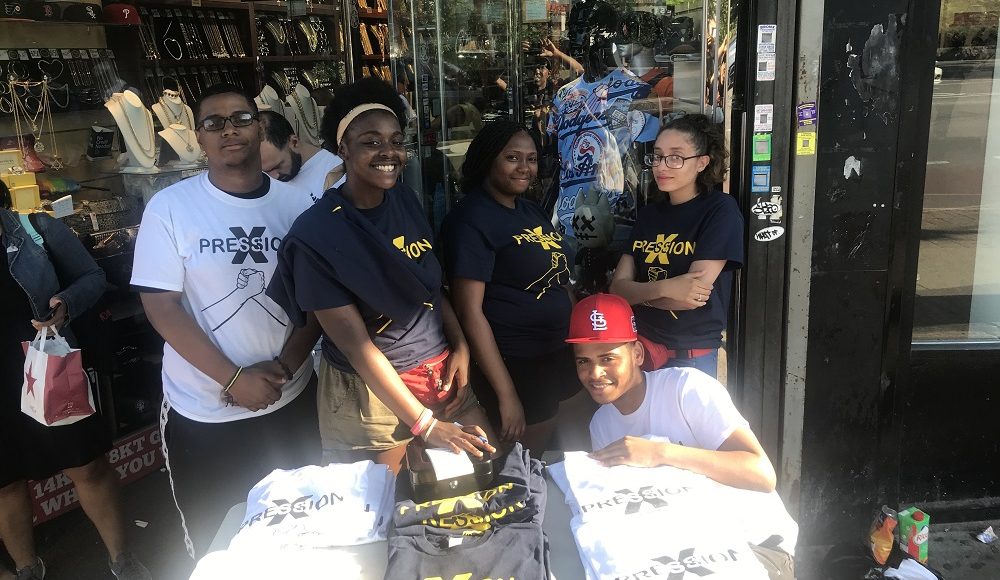 In front of a clothing boutique selling their shirts
The 1 Percent Mindset partnered with Fedcap and Pulse High School and worked with 10 young people (17-22 years old) who wanted to make a statement in the Bronx, NY. They expressed that violence was everywhere in their community and they wanted to create a t-shirt that showcased unity in their community.
They designed Xpression tees to let everyone know they can have a voice and can still partner and work together to make a change for the greater good.
They had the opportunity to visit a local print shop who printed their t-shirts and learned the process of creating a t-shirt and running a successful business.
They partnered with a local boutique and sold their t-shirts in front of the store for 5 hours. They sold 110 t-shirts and made almost $2,000 in sales